Rajiv Gandhi Water Sports Overview
The picturesque Andaman and Nicobar Islands have a plethora of tourist attractions to ensure a merry time for its tourists. Among these places, for adventure enthusiasts, Rajiv Gandhi Water Sports Complex is a must-visit spot. Also known as the Andaman Water Sports Complex, the place offers a complete fun-package in the form of enthralling water sports activities. Now you must be curious to know the kind of activities Rajiv Gandhi Water Sports Complex hosts – these are paddle boats, row boats, banana boats, parasailing, speed boats, snorkelling, scuba diving, sea walking and much more.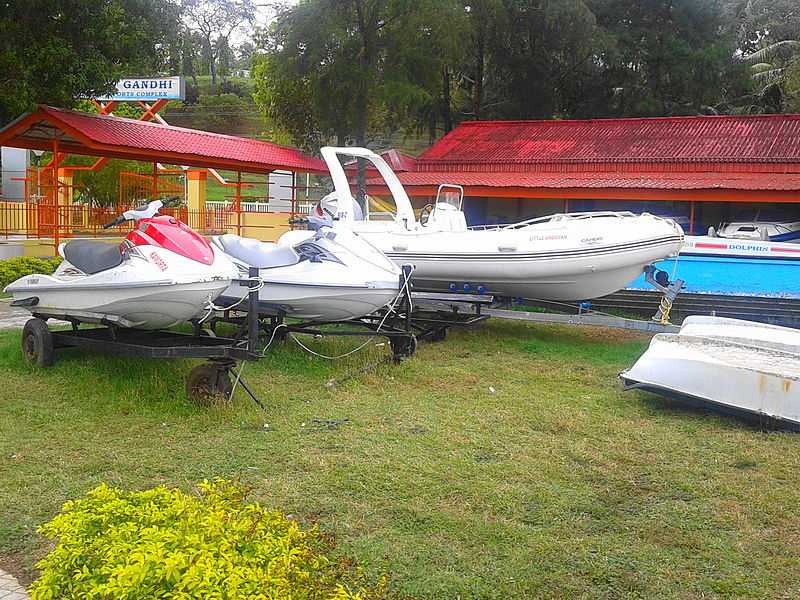 While water sports attract visitors, Rajiv Gandhi Water Sports Complex also has historical significance. The Battle of Aberdeen between the Andaman natives and Britishers was fought at this location in 1859. Therefore, if by any chance you are not inclined to participate in the water sports activities here, visit Rajiv Gandhi Water Sports Complex to see the war memorial. There is also a children's park nearby which is a famous entertainment zone for the little ones.